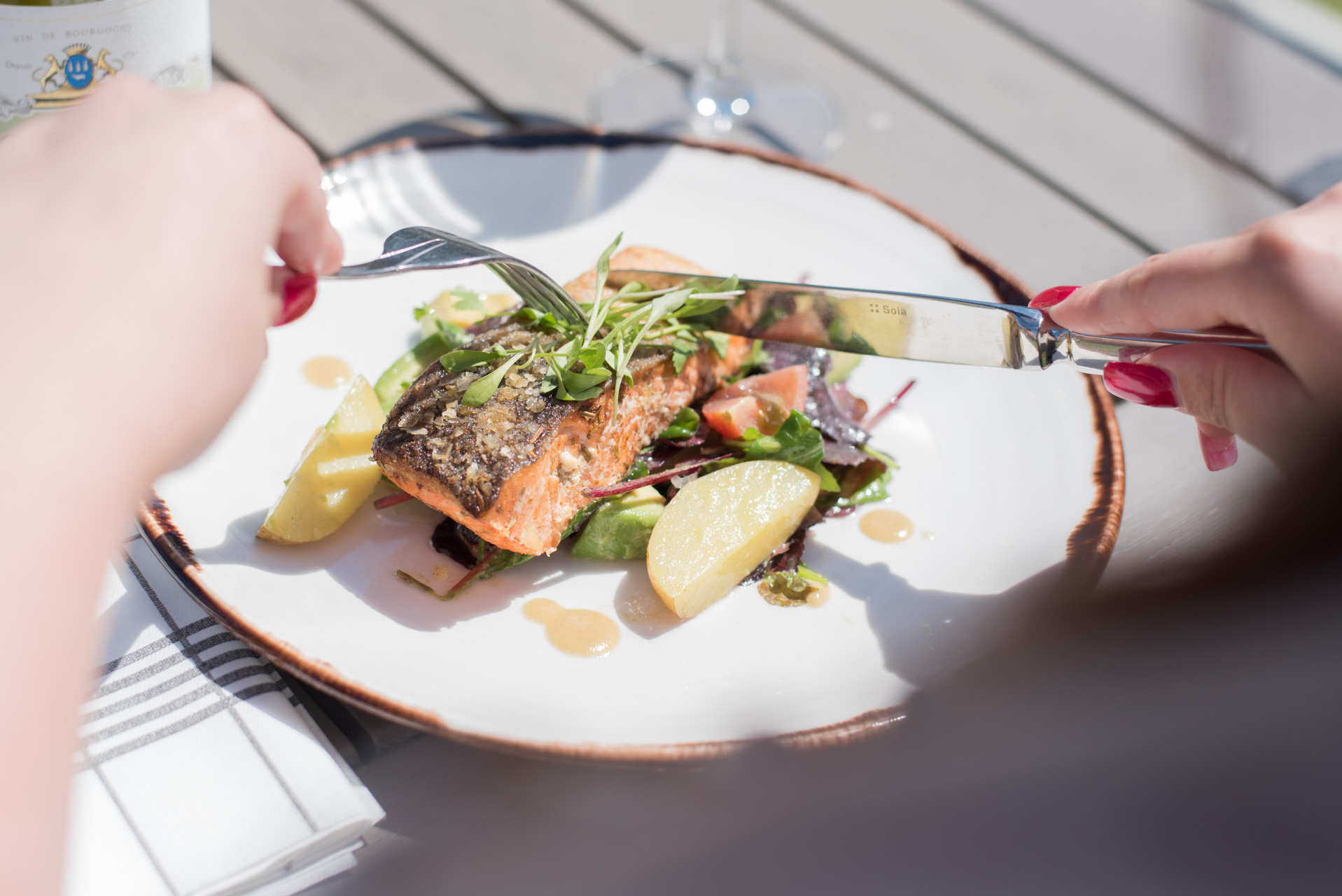 Dining at The Hampshire Hog
At The Hampshire Hog, all dishes are freshly cooked using only the best ingredients. There is a main menu and an ever-changing array of delicious chef's signature dishes to choose from.
In our Fuller's Kitchen, we take taste personally. That means our talented chef team have seasonal, local produce delivered every day. It also means they have the freedom to put their stamp on every dish, and it is why you will see Head Chef Ricky Farmer signature on every menu.
Food at The Hampshire Hog
Opening Times
| Day | Opening Time | Second opening Time |
| --- | --- | --- |
| Monday | | 08:00 - 23:00 |
| Tuesday | | 08:00 - 23:00 |
| Wednesday | | 08:00 - 23:00 |
| Thursday | | 08:00 - 23:00 |
| Friday | | 08:00 - 23:00 |
| Saturday | | 09:00 - 23:00 |
| Sunday | | 09:00 - 22:30 |
Food Times
Day
Opening Time
Second opening Time
Monday
12:00 - 21:00
Tuesday
09:00 - 11:00
12:00 - 17:00
17:00 - 21:00
Wednesday
09:00 - 11:00
12:00 - 17:00
17:00 - 21:00
Thursday
09:00 - 11:00
12:00 - 17:00
17:00 - 21:00
Friday
09:00 - 11:00
12:00 - 17:00
17:00 - 21:00
Saturday
09:00 - 11:00
12:00 - 17:00
17:00 - 21:00
Sunday
09:00 - 11:00
12:00 - 19:00